Some factors are important to consider when choosing a kitchen Countertop surface. One of them is to know the advantages of Granite Countertops.
If you like Granite, read through the article below to understand if its advantages and disadvantages make it a good choice for your kitchen.
Discover advantages of Granite Countertops!
Granite is a resilient stone able to resist extremely high temperatures.
These advantages are brought to light when granite is used as kitchen countertops, can be subjected to direct heat from kitchen utensils without damage their surface.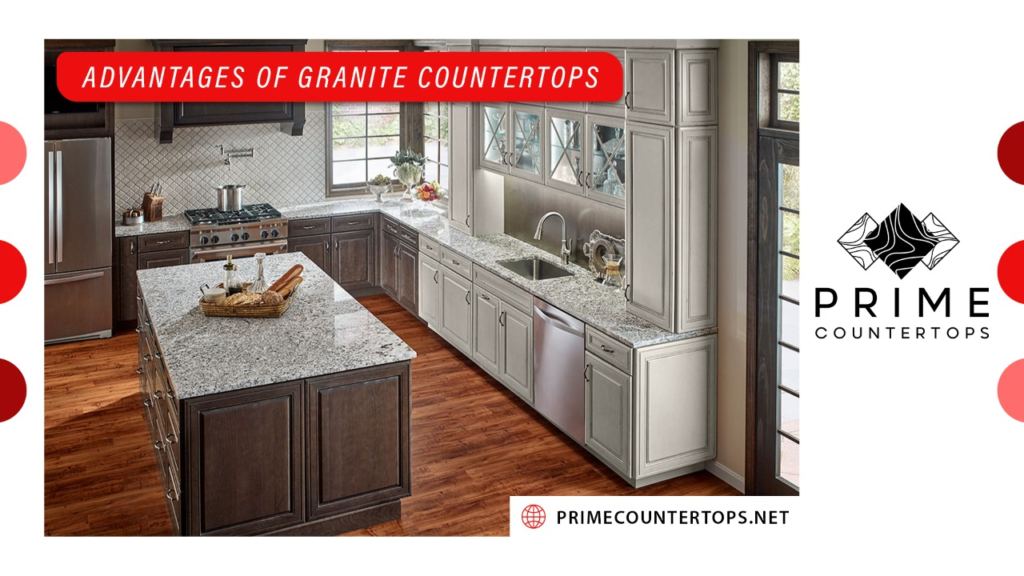 Benefits of Granite Countertops for Your Kitchen:
Sustainability: Granite is a countertop material in its natural state;
Heat Resistance: Granite Countertops are one of the most heat resistant countertops on the market. Hot pans can be placed on the Countertop surface without any problem;
Maintenance: Granite Countertops are considered a surface of low-cost maintenance;
Add Value to your Kitchen: The Granite Countertops increases the value of your home and kitchen;
Unique pieces: As each piece of Granite is unique in colors and appearance;
Colors Available: With all-natural stones, including Granite colors and patterns are available in nature;
Resistance to Chemicals: Granite Countertops are very resistant to chemicals;
Price: Granite is competitively priced, and many types of this stone are even reasonably priced.
Countertops are the most popular use for Granite, it is resistant to mold and water.
Granite Countertops are the preferred choice for kitchen countertops for consumers in United States.
Why to choose Granite?
Some people pick granite kitchen Countertops because they last longer.
Granite Countertops last longer because they are comprised of a stone that can be found naturally.
We know is impossible to avoid scratches and cuts are to avoid in a kitchen.
Unless you exert a lot of pressure, you will not damage the Granite.
If you like simplicity and naturalness Granite is an excellent option.
Conclusion
Granite is here to stay. It is a classic stone you can be assured!
You can create and pretty Granite Countertops and Waterfall Islands wherever a durable natural stone is preferred.
We are here to tell you if you liked our decoration tips, contact us!
Visit our website and make the perfect kitchen dream come true!