The best way to updating your kitchen is to update your Countertop while saving money.
So, are you remodeling your kitchen?
One relevant element in a kitchen's decor is the Countertop. Granite kitchen Countertops are the most popular picks in United States.
We're to tell you thar the most homeowners who want to increase the value of their houses and have a surface according with their lifestyle.
Read on to learn if kitchen Countertops will do that for you!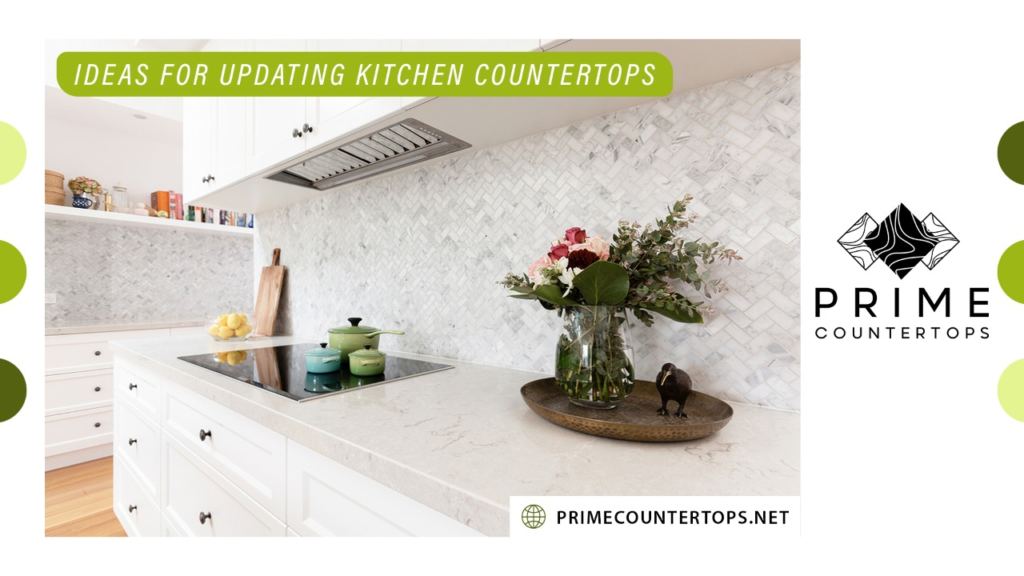 Tips for Updating Kitchen Countertops
If you are looking for ideas for updating your kitchen countertops Know these tips:
Have your Countertops seen better days and it is time to replace them?
You'll find various of colors and patterns to choose from, whether you choose stone or stone-look, so you're bound to find the look that fits your style.
Some surfaces area budget-friendly option, while Granite or Quartz may be considered more popular options to update your kitchen.
Kitchen Countertops Design Trends
Marble Countertops is a trend in a kitchen full of deep, dark colors, a marble countertop is a way to add a dramatic tone.
Marble Not Your Style? Try Quartz Countertops!
Quartz even when some countertop materials have already become outdated quartz continues to be a trend.
Engineered Quartz is a good choice given that it comes in so many distinct patterns and colors.
If you're in the market for new Countertops we have a lot of options of Quartz, Marble, and Granite Countertops, so you can be sure to find the texture, pattern, and tone you want to make your dream kitchen comes true.
Our friendly team can guide you in the choosing and installing the ideal countertops for your home.
Conclusion
Whether you want to update your kitchen to increase its resale value, we're here to help.
We invite you to think and decide which stones will be perfect to make your kitchen dream comes true.
Prime Countertops is the best choice to help you update your kitchen and be in a more pleasant environment in your home.
Do you need some information about this post? Contact us! We have the greatest selection of top-quality stone-related products from around the world.
Visit our website and make the perfect kitchen dream come true!
References: International Gem Society