A timeless layout is planned to be as near present-day as possible is going and to give your Kitchen Countertops Design longevity.
We of Prime Countertops have professional kitchen designers and with your experience can help you with this.
However, the most important part of layout, whatever the size of the space, is the kitchen Countertops.
They create the bases that the rest of the kitchen flows from, for this reason we suggest you White Quartz, specifically Calacatta Ida Quartz!
In this post, we preset you this excellent stone option! Check it out!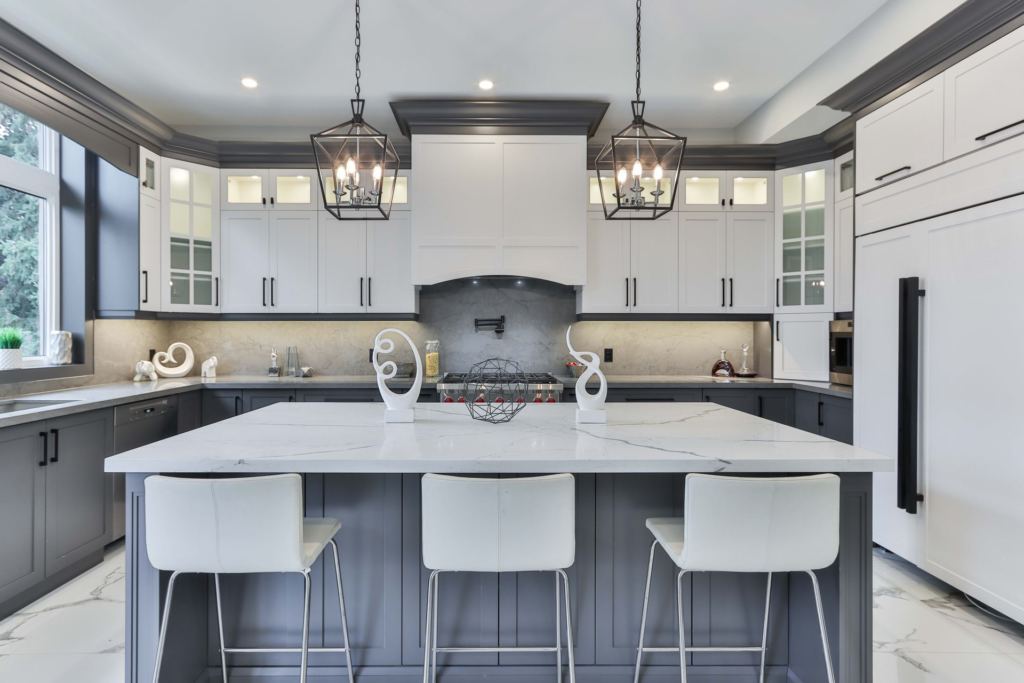 White Quartz is always timeless trend: Calacatta Ida Quartz is a timeless choice
White Quartz is timeless by nature. The tones of white bring lightness and sophistication, while remaining contemporary and pleasant over the years.
For this reason, homeowners are following this White Quartz trend.
When you think of a white tone for your kitchen as the best option, you now need to choose the stone that best reflects your style.
One of the main decisions when choosing timeless kitchen Countertops is whether you opt for a classic tone or exotic tone.
If you prefer classic, White Quartz certainly please you.
They both have pros and cons and can fit into 'timeless style'.
So, the perfect timeless kitchen should have a perfect White Quartz stone like Calacatta Ida Quartz, in our opinion.
Calacatta Ida Quartz is a fantastic marble-look Calacatta Quartz that includes a white background with cloud-like soft gray veining.
The graceful Whit Quartz is perfect to any design, including timeless designs spaces.
Actually, this is the pattern of this marble-style surface will remain contemporary over the years.
Calacatta Ida Quartz is timeless aesthetic with a smooth and polished look, perfect to provide a contemporary and versatile design for your kitchen.
This stone combines well with any interior style and color palette.
Feel free to insert it in traditional or minimalist, modern interiors. White quartz will improve brightness and light, and make your kitchen feel more spacious.
Conclusion
Are you ready to transform your kitchen with Calacatta Ida Quartz?
Contact Prime Countertops and find the surface that is just right for you and your kitchen.
We offer a great selection of stones to go along with the style you're seeking.
Ask us which we recommend! Contact us and be surprised with our staff!
Visit our website and make the perfect kitchen dream come true!