Do you want to know how to create a Nature-Inspired Kitchen? Check our tips!
With people spending so much time indoors, a yearning for nature to it has emerged.
Stones with the appearance and texture associated with nature are in important demand, as homeowners look to their kitchen to give them a sense of wellbeing.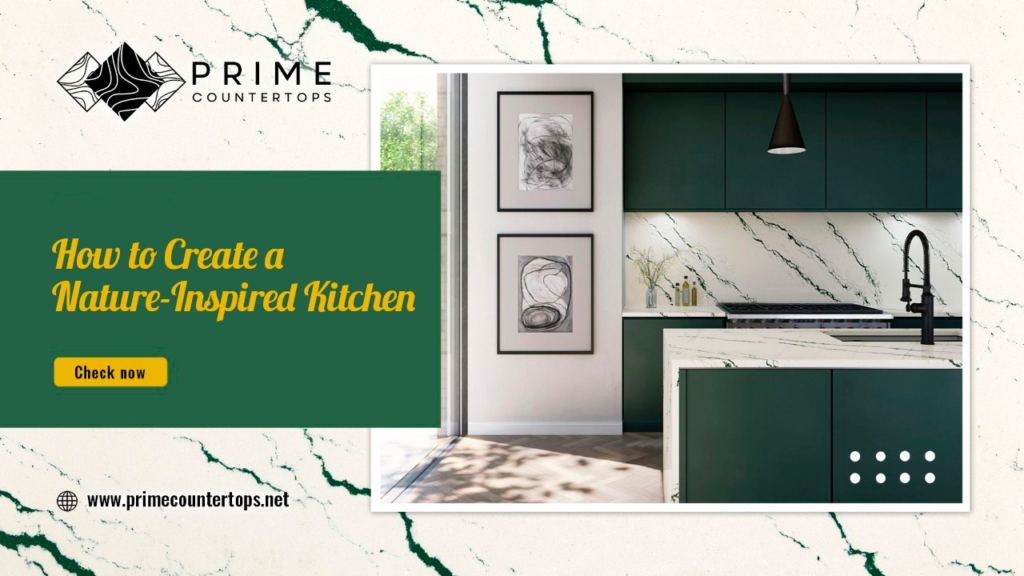 Here are some tips for how you can create a nature-inspired kitchen.
Match the color of the countertop with that of the cabinets
Changing the look of your Countertops doesn't have to be difficult or expensive.
Wood is a natural material that's the most popular choice for cabinets.
You can match the color of your countertop with the cabinets.
Choose shades of Marble, Quartz or other stones that match woody tones.
The wood tones by themselves refer to nature and bring a fresh air to the space, and make you feel inspired.
The mix and match surfacing trend remains strong, with designers combining materials like Quartz, Marble and Wood, offer nature inspired kitchen spaces or just create uniquely customized nature looks.
Live Plants
The finishing touch for your nature-inspired kitchen: you can use live plants!
They come in varieties to fit different spaces–floor plants, potted table plants, and you can use your creativity.
Plants helping us to breathe better and improve air circulation, which is helpful during the summer.
If you don't have time to take care about live plants, or just isn't your cup of tea, faux plants are an option.
Change your Lightbulbs
Change your lightbulbs using tones ranging from soft white, to bright white, to daylight.
Daylight bulbs is similar the color of sunshine and help boost mood, energy of space.
It's used in kitchen and workspaces where efficiency and attention are important.
Natural light is a good option too, so you won't need to turn on any artificial lighting during the daytime and usually provide great views.
You can choose styles are windows, which allow you to let in some fresh air.
During daytime you can see the sky or rain falling and feel insert in nature and at nighttime, you can see stars!
Conclusion
We´re here to tell you that your design dreams are made of this irresistible Nature-Inspired Kitchen.
Now, you can consider our tips for your kitchen Countertop.
Join our expertise and your creativity, to fulfill your dream with the countertop that brings classic style and elegance at the same time.
Your dream set in stone! Think about it!
Contact us!
Visit our website and make the perfect kitchen dream come true!
Referencies: MSI.