Prime Countertops presents you an incredible soft tone: Blanca Statuarietto Quartz!
We're to tell you about some ideas for your Kitchen Countertops, especially White Quartz Kitchen Countertops Ideas.
Considering White Quartz Countertops for your kitchen remodel but not sure which to choose?
You're in the right place!
Let us take you through the fresh and delightful world of these irresistible Quartz Countertops! Check it out!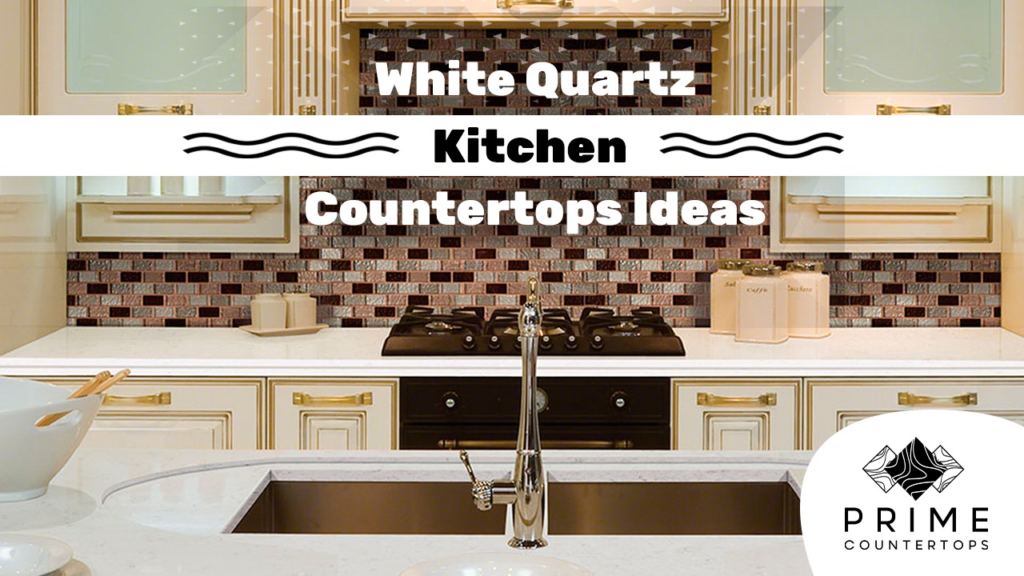 White Quartz Kitchen Countertops: Blanca Statuarietto Quartz
White quartz has been continually popular, it makes any kitchen feel bright and airy.
It's easy to clean because it shows dirt quickly and allows simple cleaning.
As you know, natural stone remains a top choice for kitchen Countertops, the popularity of Quartz keeps growing.
Quartz is nonporous surface, and its resistance to heat, spills and scratches, makes this material of choice for many American families.
In addition, with the wide variety of white Quartz available, it's easy to find one that works for just about any kitchen project.
Blanca Statuarietto Quartz consists of one of the hardest minerals in nature.
White Quartz is blended together with advanced polymers.
A white background with subtle gold or brown veins Blanca Statuarietto Quartz is perfect to create elegant Quartz Kitchen Countertops, Backsplashes or Waterfalls Islands.
Because of its high Quartz content, Quartz surfaces are ultra-durable, resistant to scratches and chipping.
Its dense composition also makes Quartz highly resistant to staining.
Blanca Statuarietto Quartz it goes with any other kitchen elements you choose, white is such a timeless color that never goes out of style and guarantees an appearance in your kitchen.
Conclusion
Are you ready to transform your kitchen with White Quartz?
Blanca Statuarietto Quartz is durable, easy to clean, and no-maintenance, you really love this white stone!
We invite you to contact Prime Countertops now and make true your design dreams take you, this Quartz will pleased you.
White Quartz Countertops take kitchens to a new level, add sophistication and make your home a dream come true.
Contact us and be surprised with our staff!
Visit our website and make the perfect kitchen dream come true!
Referencies: MSI