Now we're going to tell you why choose Botanica Calacatta Quartz for your kitchen!
White tones are a strong trend in Americans' favorite Kitchen Countertops.
Why choose Botanica Calacatta
Calacatta Botanica appearance consists a soft white background and light gray veining.
If you like some elegance and simplicity, this stone offer an advantage: that suits nearly any design style and color trend.
It's perfect for creating easy-care White Quartz Kitchen Countertops, Backsplashes and Waterfall Islands.
Calacatta Botanica is stain and heat resistant, bring sophistications and simplicity at the same time.
If you don't like dark veins, this stone is perfect for you!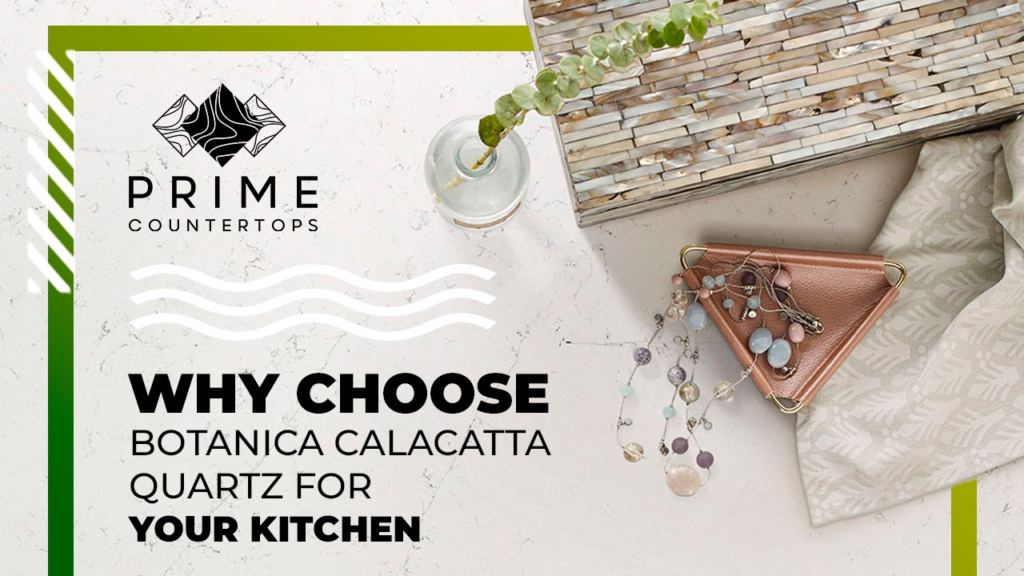 Believe me, after installing your Kitchen Countertop you will be even more in love because the result that we at Prime Countertops provide is impeccable, come and meet us and surprise yourself!
Choose your exact slab and decide how it should be cut without seams!
We have so many kinds of slabs, a professional quotation team, a rigorous inspection process, many colors, service can be customized, different prices, to solve customers' important points.
Our designers inspires you with insights, keeping up to date with technological innovations and interior design trends. We want to share our enthusiasm that inspires us.
Combining quality with cutting-edge technology, high performance is our mission!
Conclusion
We are passionate about Quartz surfaces, but also devoted to its context in a Kitchen Countertop!
Are you ready to transform your kitchen with some new ideas about White Kitchen Countertops?
Contact Prime Countertops and find the surface that is just right for you and your kitchen.
We offer a great selection of stones to go along with the style you're seeking. Ask us which we recommend!
Contact us and be surprised with our staff!
Visit our website and make the perfect kitchen dream come true!
Referencies: MSI