Skip to content
Premium Natural Quartz is a natural stone offers natural beauty with incredible durability.
Check now some advantages of owning a countertop composed of this stone!
Durability
Natural Quartz stone is one of nature's hardest minerals, is stain resistant and does not requiring sealing, re-polishing, or reconditioning.
You need to know that Premium Natural Quartz by a Residential Lifetime Warranty from MSI.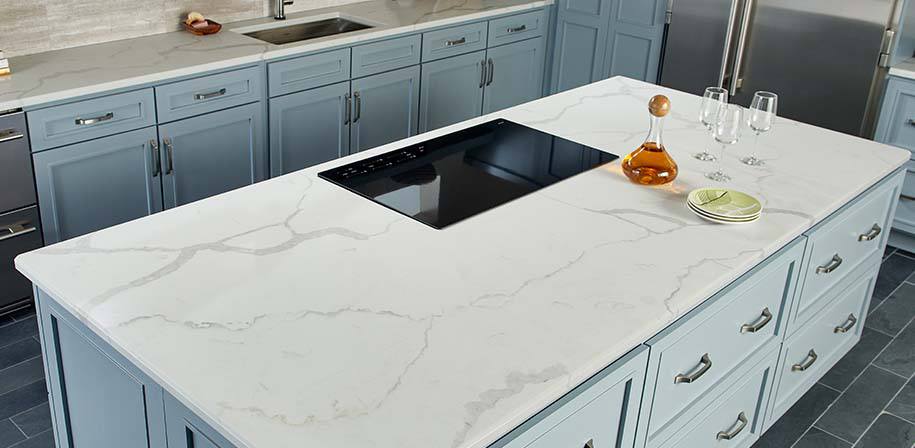 Easy to Clean
This stone is the perfect choice for your kitchen, because its a quartz surface made with a fusion of quartz and resin materials so easy to clean.
That is scorch resistant and under normal conditions is not affected, but do not use abrasive cleaning agents!
In the most of cases, you can simply wipe with warm water and detergent, and that is it, your surface is free, preventing bacteria and microorganisms from harboring or growing.
So, for every day cleaning use a soft sponge or dishcloth with warm water.
Safety
However, this stone is smooth and impervious surface is unsuitable for bacteria and microorganism.
Quality
This stone is considered superior Marble and Granite. Premium Natural Quartz countertops is manufactured by MSI.
In fact, the surface made by an optimal fusion of quartz and resin materials is made from over 94% natural quartz.
Now you can join versatility, beauty, and luxe vibe, in the best style for your kitchen countertop.
Colors options
M S International (MSI) released eight new Premium Natural Quartz colors, check it now:
Blanca Arabescato;
Blanca Statuarietto;
Calacatta Laza;
Carrara Caldia;
Carrara Marmi;
Midnight Majesty;
Babylon Gray Concrete-Finish;
Midnight Majesty Concrete-Finish.
This material provides a beautiful and discerning Countertop solution for Homeowners, Architects, and Designers.
Conclusion
We're here to tell you that your design dreams are made of this irresistible neutral Premium Natural Quartz Countertop.
Now, you can consider this type of stone for your kitchen Countertop.
So, join our expertise and your creativity, to fulfill your dream with the countertop that brings classic style and elegance at the same time.
Your dream set in stone! Think about it!
Contact us!
Visit our website and make the perfect kitchen dream come true!
References: MSI.